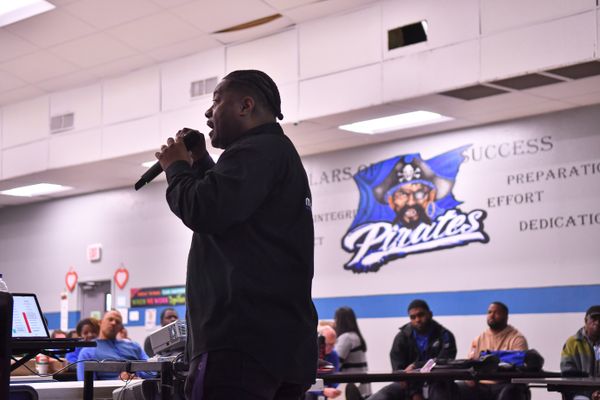 MovementUP offers various services to school campuses, youth prisons, youth services organizations, camps, and churches.  
These services include:
School Assemblies- Standardized Test Motivation, Anti-Bullying, Anti-Drug, Black History Programs, Overcoming Peer Pressure, as well as custom content tailored to fit the needs of your campus or organization.
Professional Development Training- Elevating Educators is PD training that is trauma informed and SEL informed designed to equip educators and coaches to be impactful and influential in the educational environment. 
Commencement speeches for graduations or other promotion based events and ceremonies.
Pep Rallies- MovementUP can provide live music and words of encouragment as well as other services at pep rallies.  
Decision Making Courses- MovementUP meets with a small group of students decided on by campus administrators teaching them how to make positive choices and over come the negative environments that some students face at home, in their neighborhoods, and community.
Camp Speaker and/or Music Artist
Youth and young adult church events
Custom Content- MovementUP works with each campus or youth service organization when setting up events to make sure that the content is as effective for that campus or organization as it can be.  
To inquire about these services or to ask questions please go to this website's contact page and fill out the online form and submit it.  

Thank you for visiting the MovementUP website!
"

MovementUP artist AHMADD inspired our youth to think about tomorrow instead of only living for today"
— Giddings State School PBIS Incentive Day Coordinator